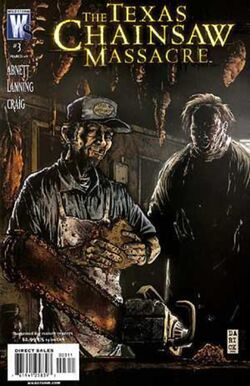 The Texas Chainsaw Massacre No 3 Is A Comic In The Texas Chainsaw Massacre Comic Series
In This Issue The FBI members are arguing about whether to go take out the Hewitt family or rescue the kidnapped victim since they don't have reinforcements.
Ad blocker interference detected!
Wikia is a free-to-use site that makes money from advertising. We have a modified experience for viewers using ad blockers

Wikia is not accessible if you've made further modifications. Remove the custom ad blocker rule(s) and the page will load as expected.