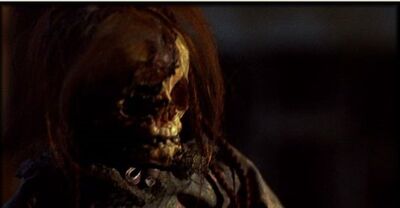 Sally (doll)
Edit
she is in the texas chainsaw massacre 3 As The Little Girl's Doll. most likely a dug up dead baby's skeleton dressed up  it is disturbing that the dead doll has the same name as one of the victims. why no one knows. it is unknown if she uses this doll as a (Voodoo Doll).
Ad blocker interference detected!
Wikia is a free-to-use site that makes money from advertising. We have a modified experience for viewers using ad blockers

Wikia is not accessible if you've made further modifications. Remove the custom ad blocker rule(s) and the page will load as expected.