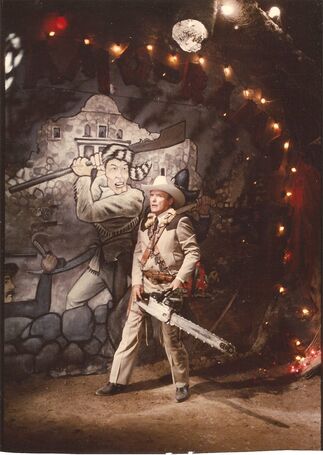 Lefty is the deuteragonist of
The Texas Chainsaw Massacre II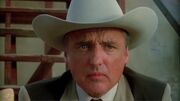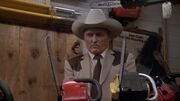 Lefty (MR. Enright) is Sally Hardesty Enright's And Franklin Hardesty Enright's uncle 14  years after franks death he arms himself and sets out to find the killer or killers.

In the killer's lair cave he finds franks corpse still in the weelchair with the flashlight in his hand from when he died.
DEATH
the cook throws a granade from nubbins's sachel and blows up lefty leatherface and the cook  while leatherface and lefty are having a duel with chainsaws
In this timeline, he succeed of killing leatherface and thus getting his revenge.
Texas Chainsaw sequels take place in different timelines.
Ad blocker interference detected!
Wikia is a free-to-use site that makes money from advertising. We have a modified experience for viewers using ad blockers

Wikia is not accessible if you've made further modifications. Remove the custom ad blocker rule(s) and the page will load as expected.