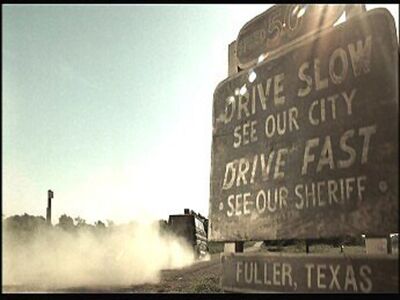 Fuller Is A Location In
The Texas Chainsaw Massacre
Fuller is a small town in Travis County Texas and the primary setting for the revisionist Texas Chainsaw Massacre film series. Located in Fuller are the Fuller Gas Station, the Hewitt homestead, the Blair Meat Co. and the old Crawford Mill. Beneath the town is a network of interconnecting tunnels that make up a portion of the Travis County sewer system, and temporary refuge for the fugitive Hewitt family.
Ad blocker interference detected!
Wikia is a free-to-use site that makes money from advertising. We have a modified experience for viewers using ad blockers

Wikia is not accessible if you've made further modifications. Remove the custom ad blocker rule(s) and the page will load as expected.