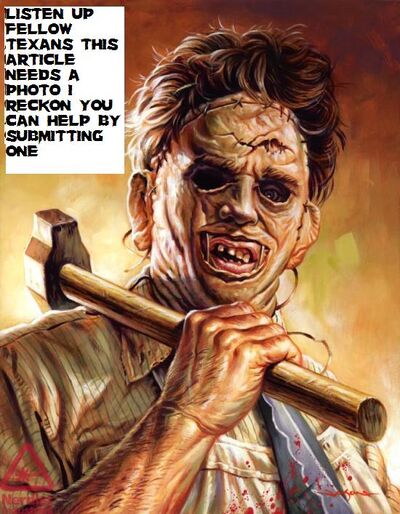 Carl Sawyer (alias Nick Reeves) 
is a character in 
Texas Chainsaw Massacre: The Legacy Continues
. He is the Grandson of Earl Sawyer, Son of Jedidah II and Loretta Sawyer, and Triplet brother of Edith/Heather and Jedidah III/Leather Sawyer.
When the Sawyer family is under attack by Burt Hartman, his father Jed II hides baby Carl in a box underneat the floor as to protect him. He is found by Sheriff Hooper unharmed in the aftermath. He's sent to foster care. But he's soon retaken by his grandfather Earl and father.
On his 18th birthday, taking on the name Nick Reeve and pretending to be in love with Samanta (Heather's best friend), he sets up the trap to have Samantha, Amanda, and Tyler killed so that he can lure Heather to the school. There, he, along with Earl and Jed II reveal to Heather that she, Nick/Carl, and Jed III are triplets.
He's killed by Henry with an ax.
Ad blocker interference detected!
Wikia is a free-to-use site that makes money from advertising. We have a modified experience for viewers using ad blockers

Wikia is not accessible if you've made further modifications. Remove the custom ad blocker rule(s) and the page will load as expected.